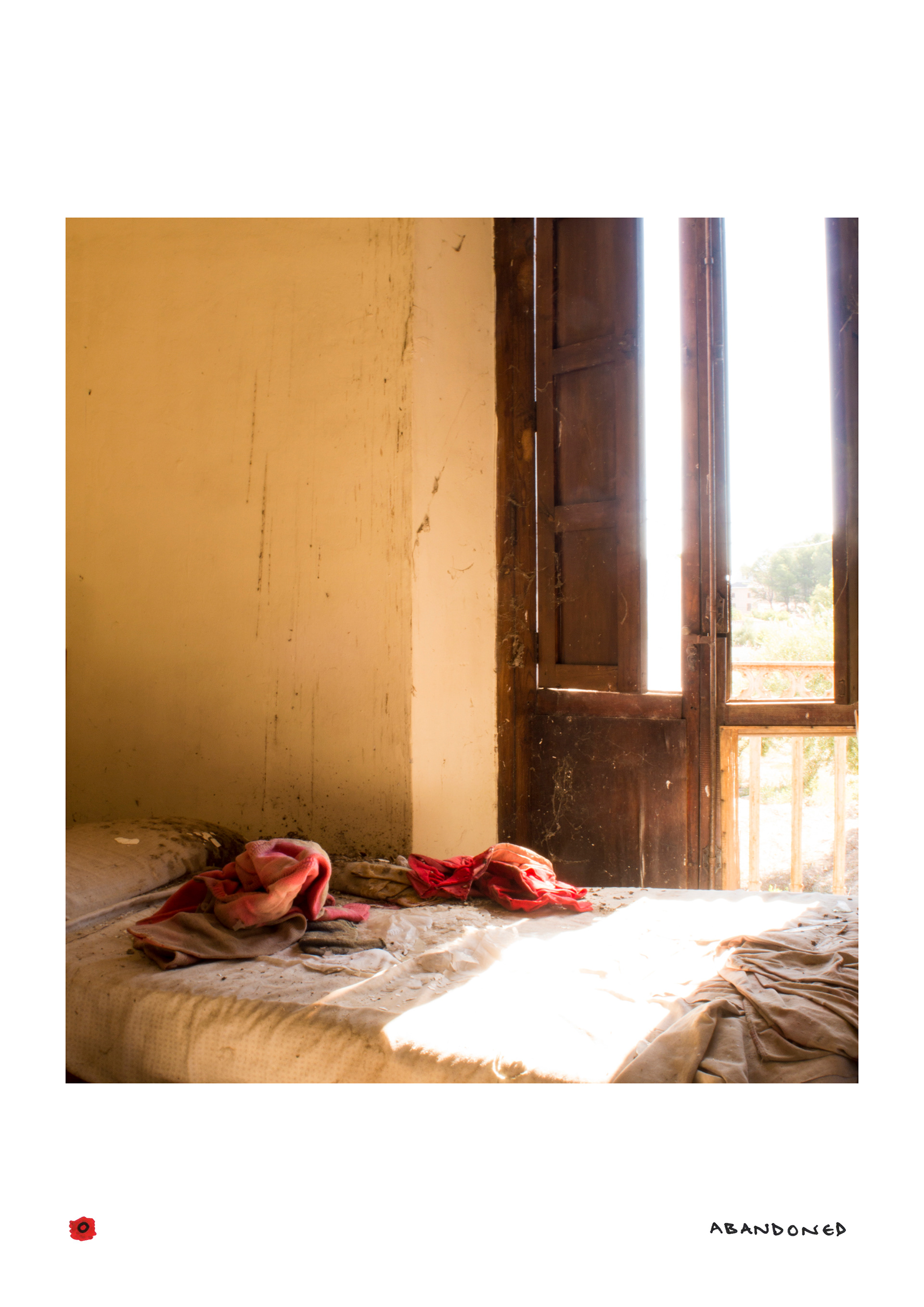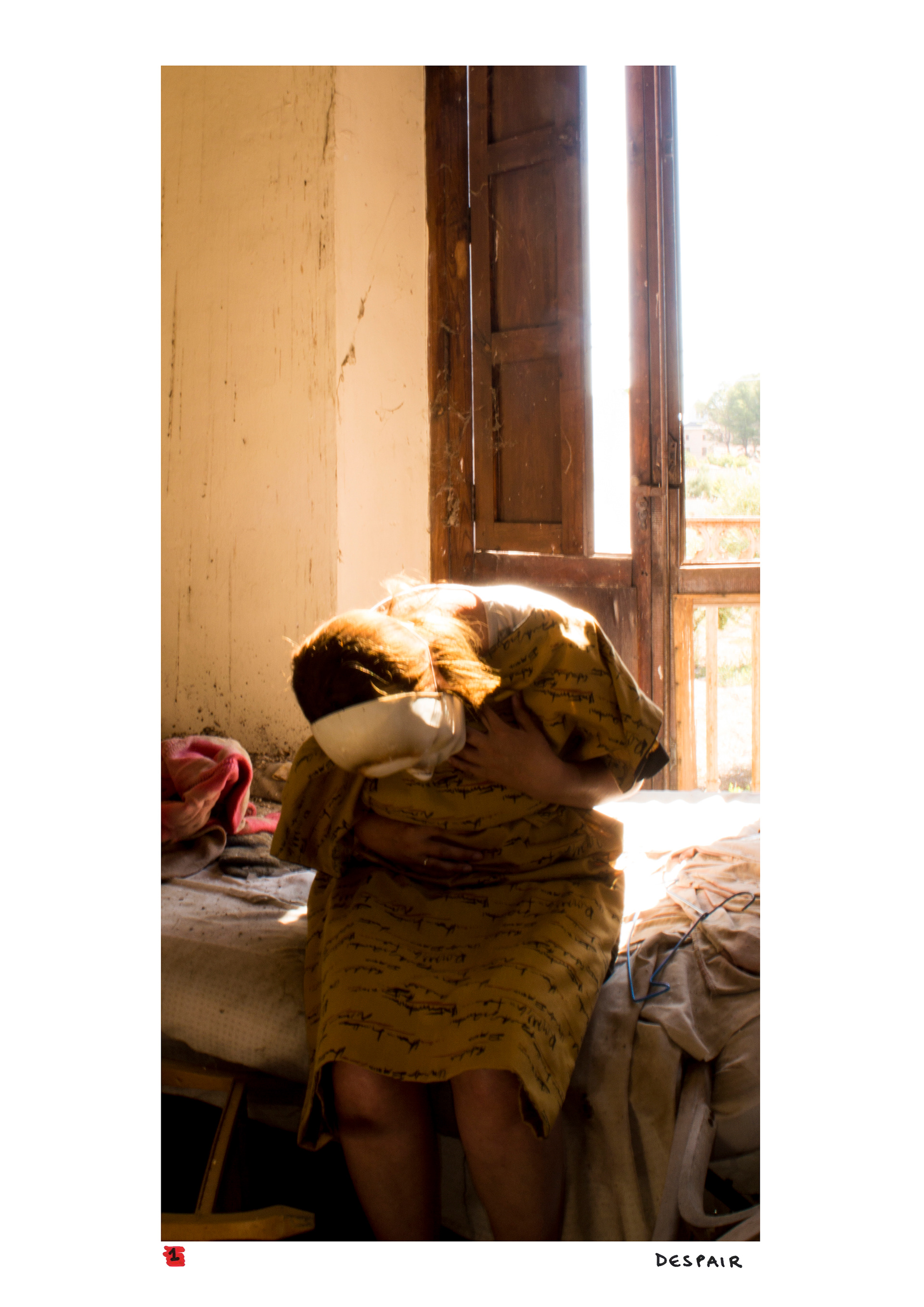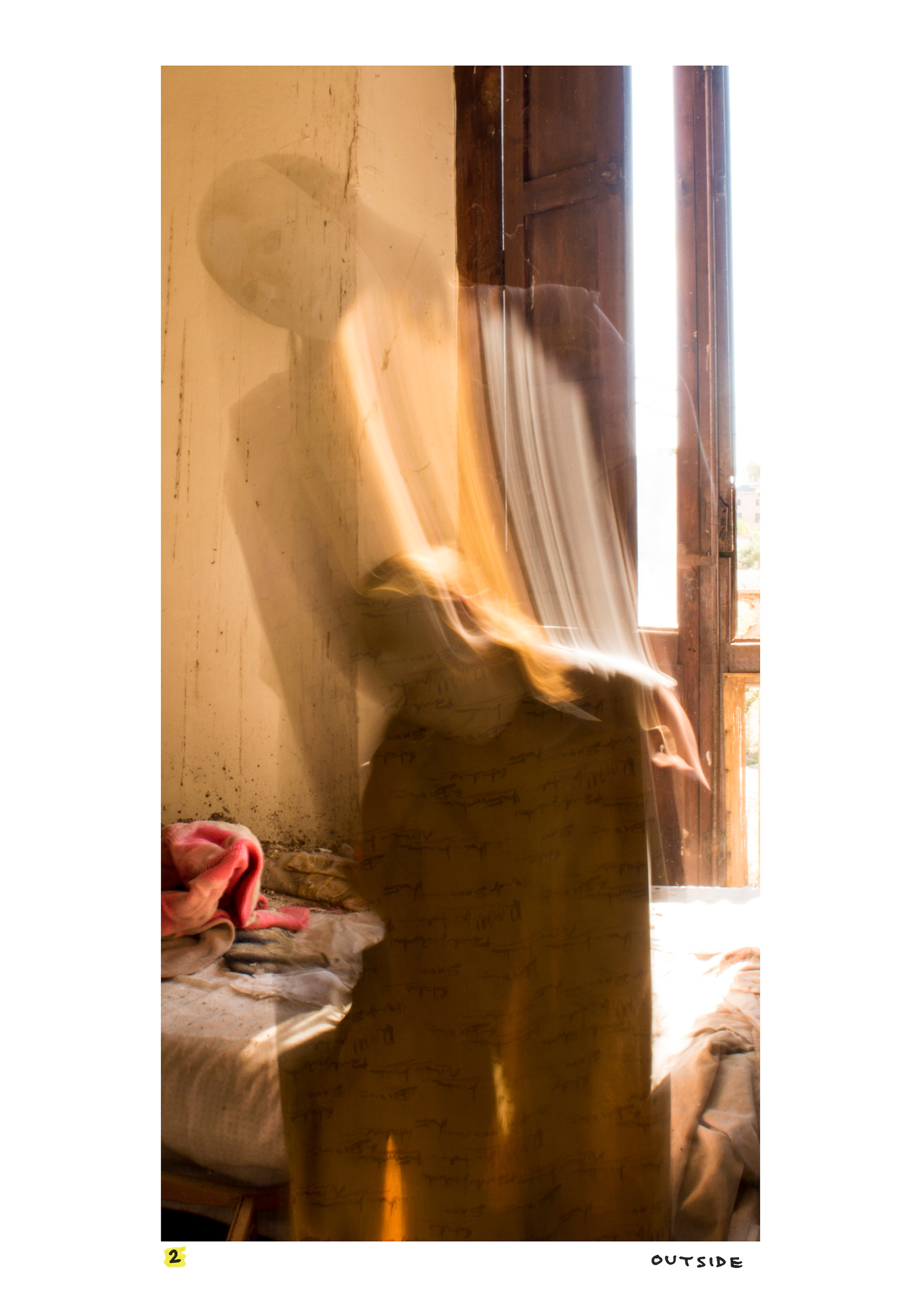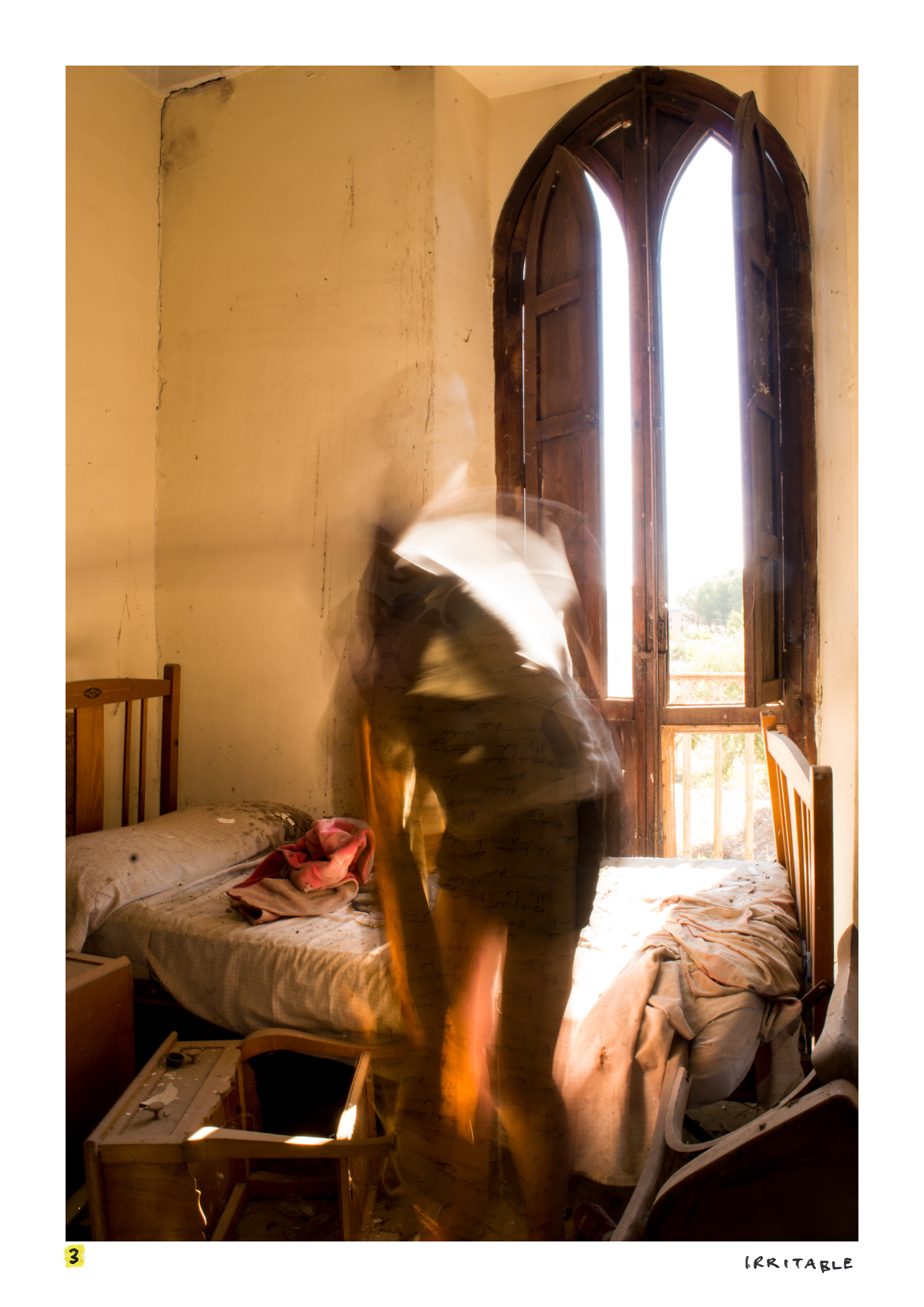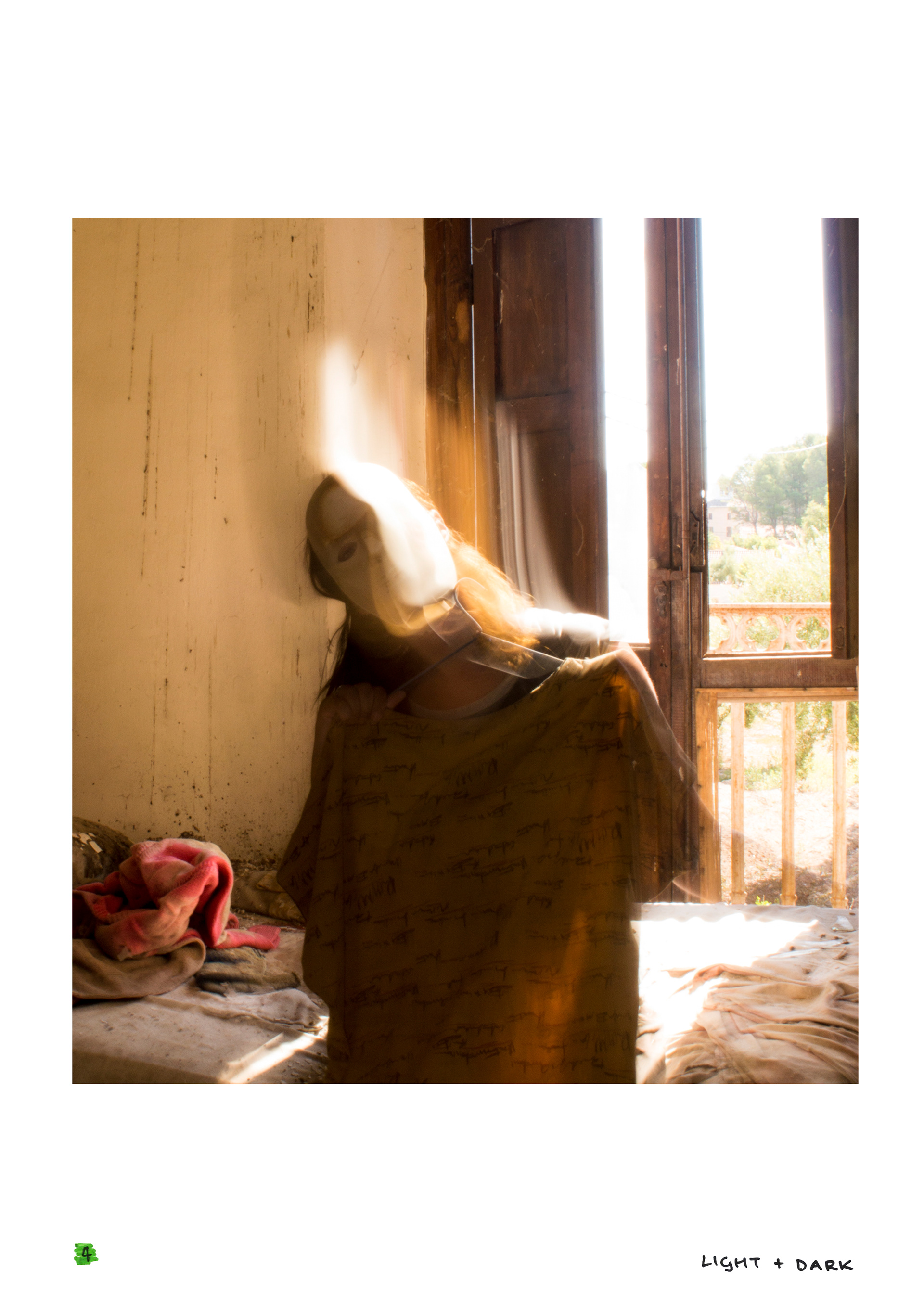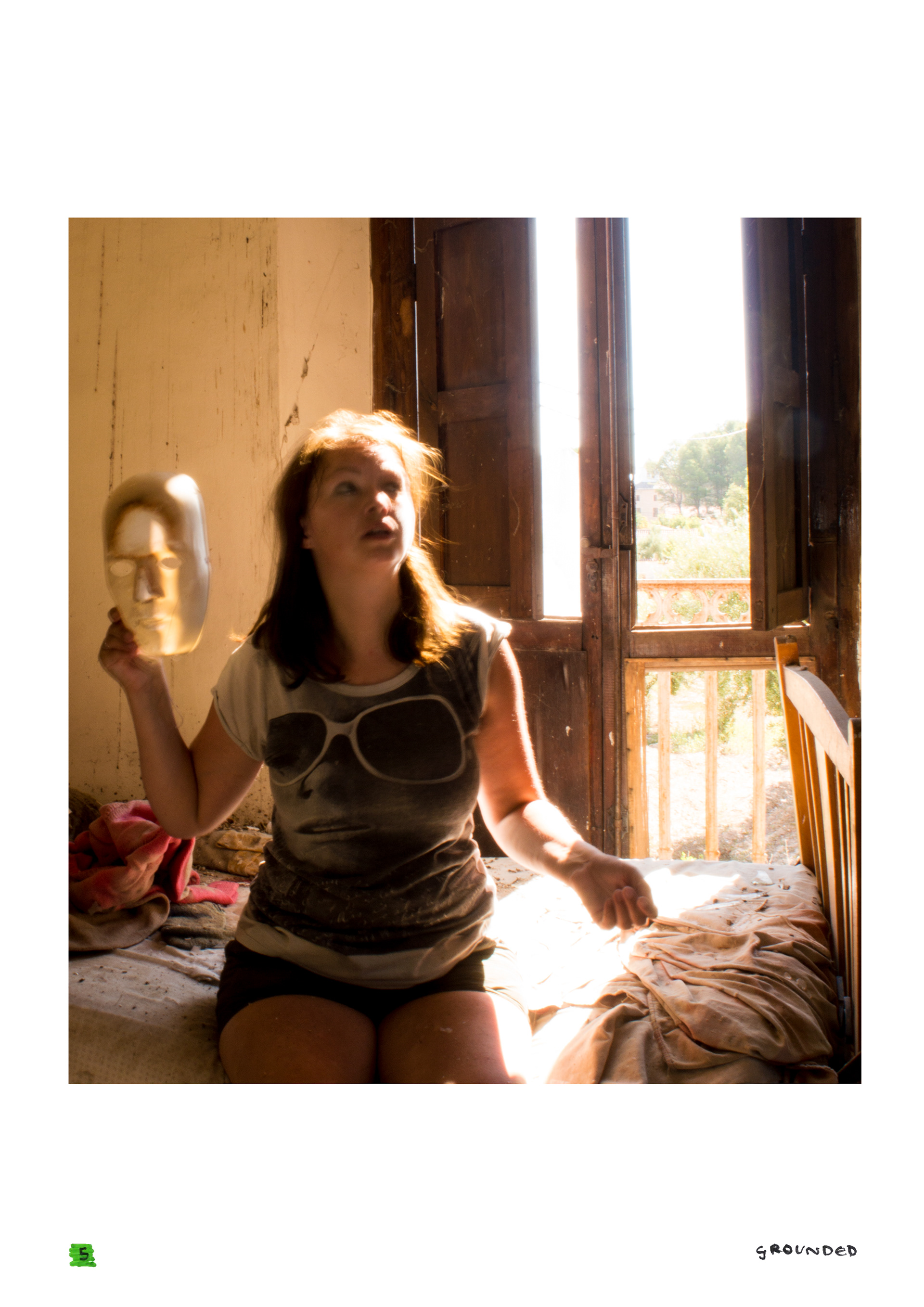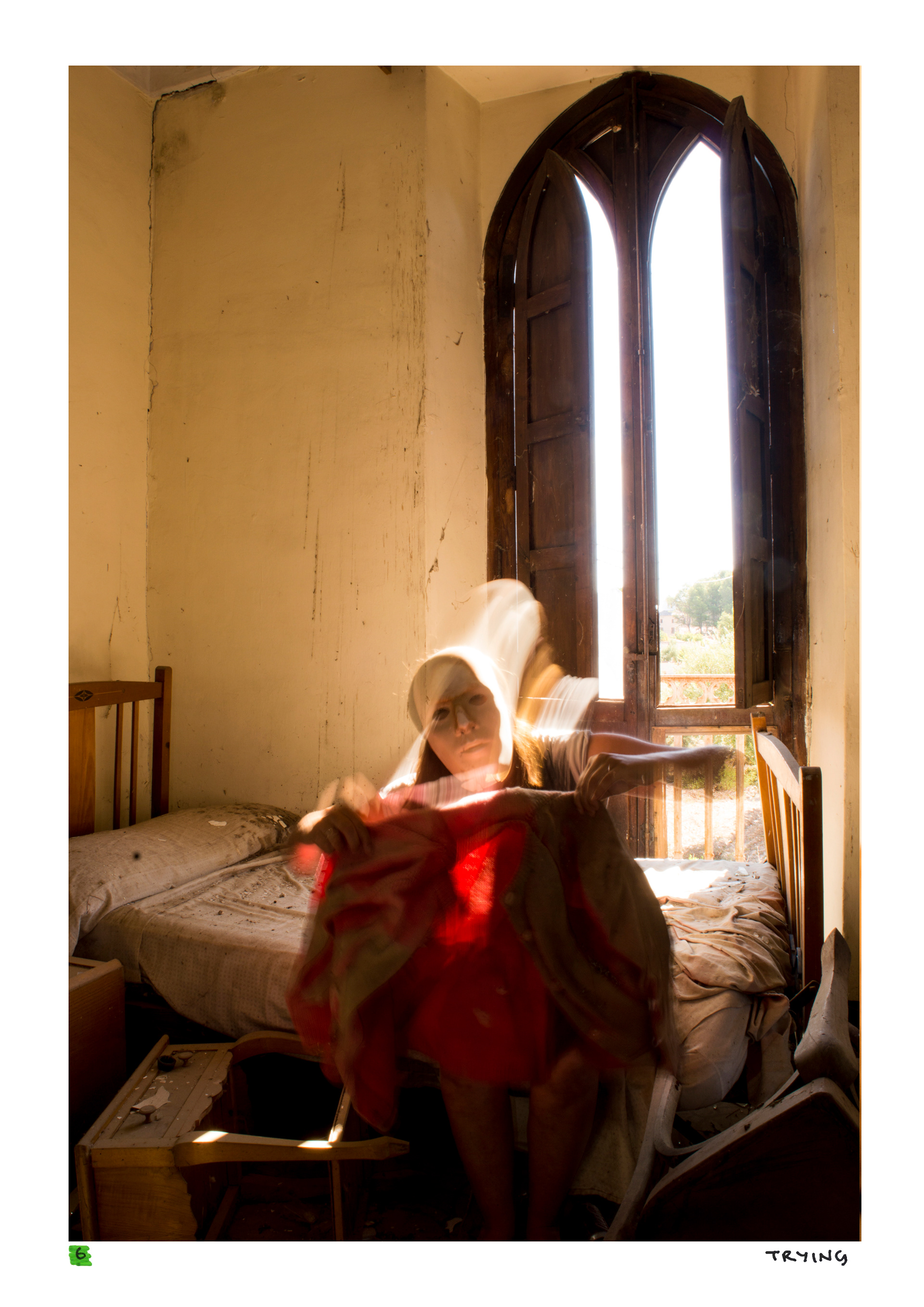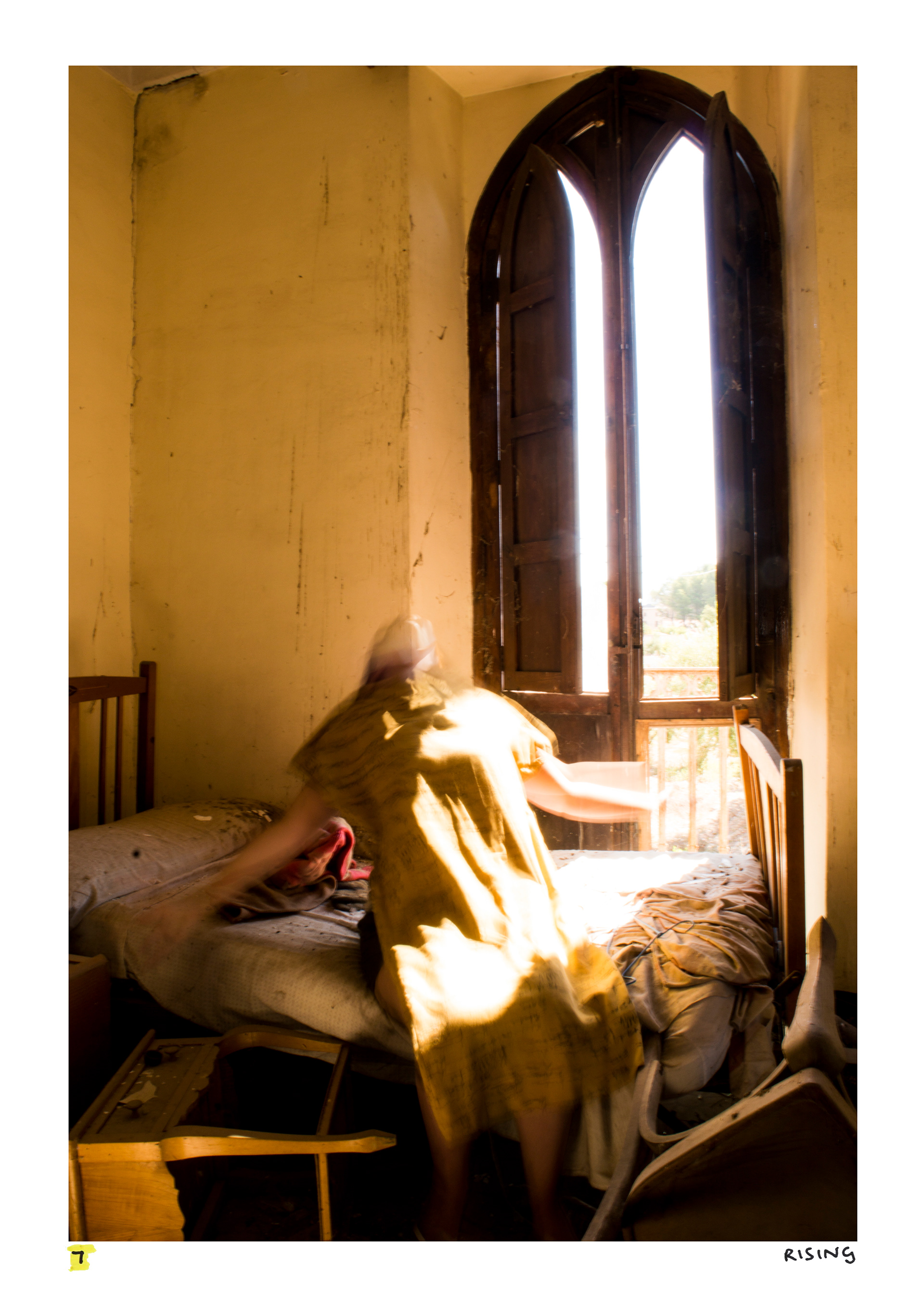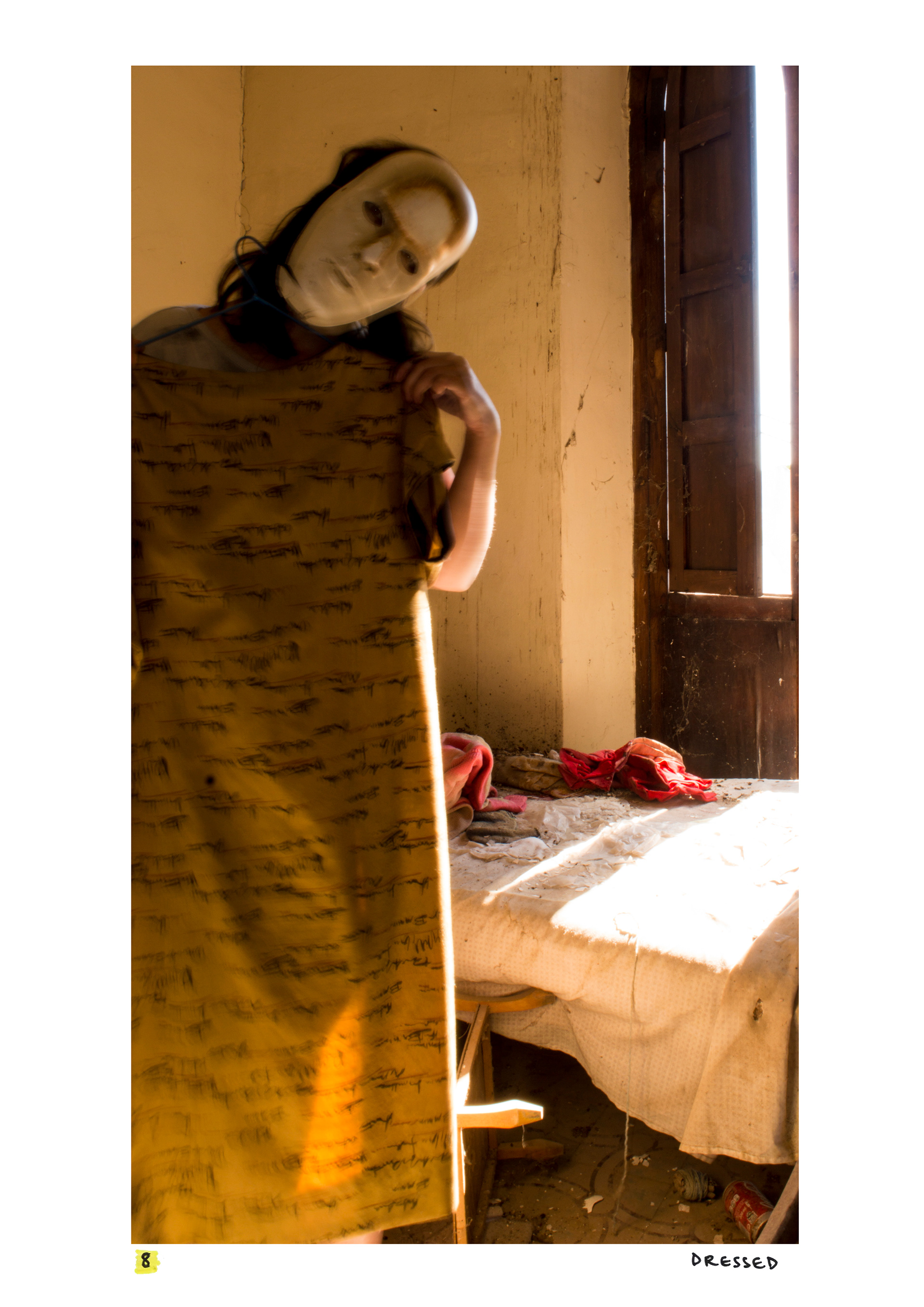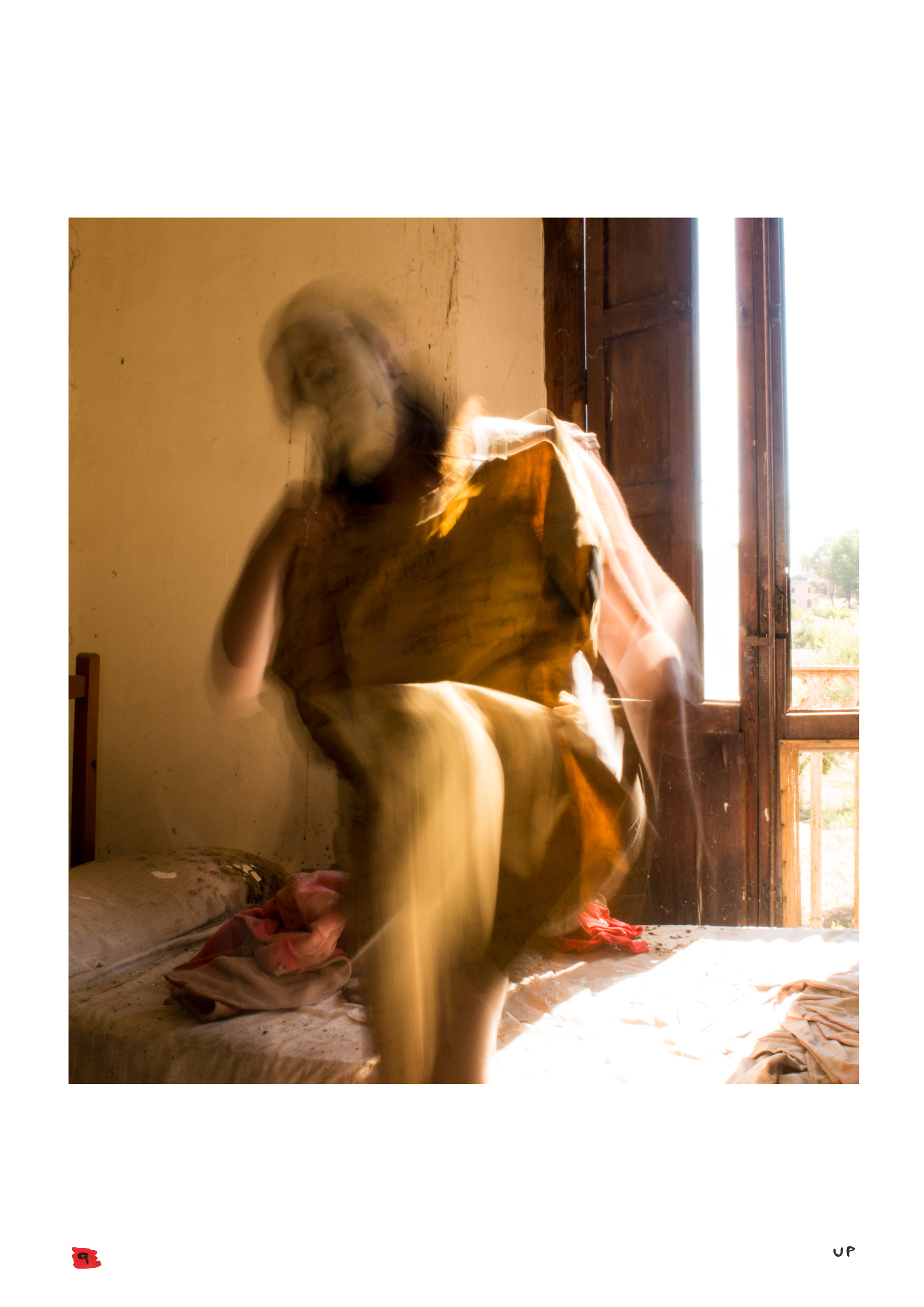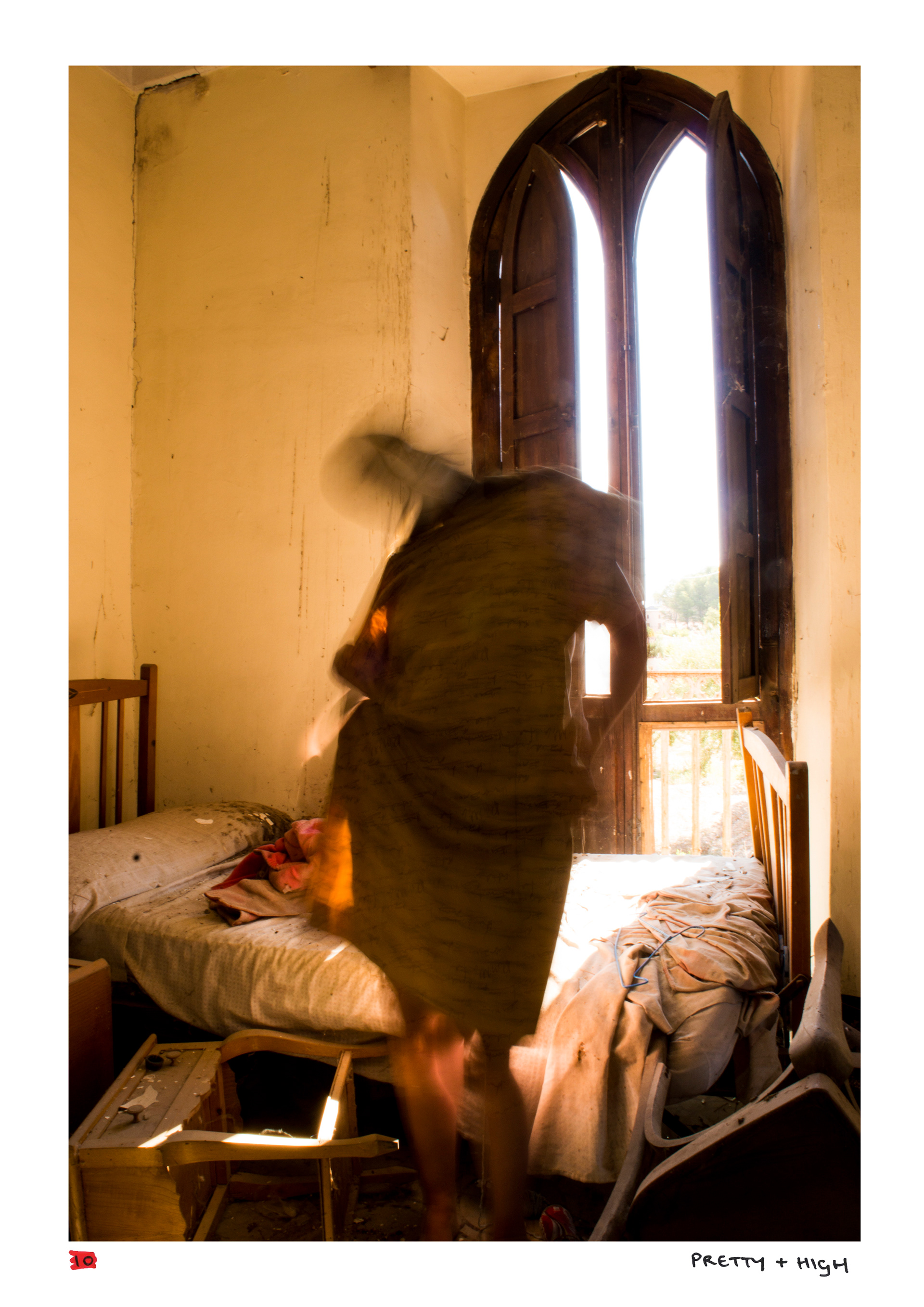 The images work forwards and backwards depending on the state of mind. A scale of Bipolar moods.
Instead of seeing and living in the past or the future I can now see and live in the present. My camera is my mindfulness tool and also my therapist. 
An extract  following my discovery of my inner mind. Through an unconscious act and relationship between my camera, self, environment and artefacts.
I have learnt and am learning to communicate visually, a pure state of self-expression, a performance. Words are limited and I cannot comprehend thoughts - emotions – actions in this way.


My mask found me as with all the objects used. It has become a comforting friend on my exploration. It is slowly deteriorating in the process as is my fear. They conceal me and for a moment we are all brought back to life.
The abandonment of the Villa is much like my own. When life stops it starts to decay and becomes unstable. I see myself. 


I want to be someone other than a sufferer of mental illness. 
I am at the beginning of my journey. The MA is using my newly acquired skills to learn how to cope with life situations, social, work, my own intensive therapy to learn life skills. To become a part of society and not an onlooker from the edges.